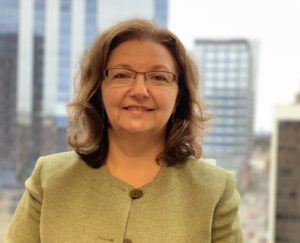 Anca Daian, the founder of the law firm, has more than 24 years of experience in immigration law and representation. She has been licensed in United States from 2008 and in Canada from 1992.
She received her J.D. Degree from Cluj-Napoca in Romania in 1985 and University of Montreal, Canada in 1991.
Anca takes pride in giving personal attention, legal advice and to finding the best solution to complex Canadian or United States immigration and visa questions.
She is familiar with the rules and regulations affecting those who wish to live in the United States or Canada, whether this is for business, investment, study, work or marriage.
Anca Daian is fully fluent in Romanian, French and Spanish, and is able to assist with communication in these languages.
Given the small size of the firm, Anca Daian maintains a personalized relationship with each of her clients. Her personal goal is to help clients attain their objectives in working or immigrating to United States or Canada.
Professional Affiliations:
Washington State Bar,  USA , 2008
Quebec Bar (Barreau du Quebec), Canada  , 1992
American Immigration Lawyers Association  (AILA), 2008
Languages:
English,
Romanian,
French
Spanish
You can contact paralegals at office@uscanadaimmigration.com .